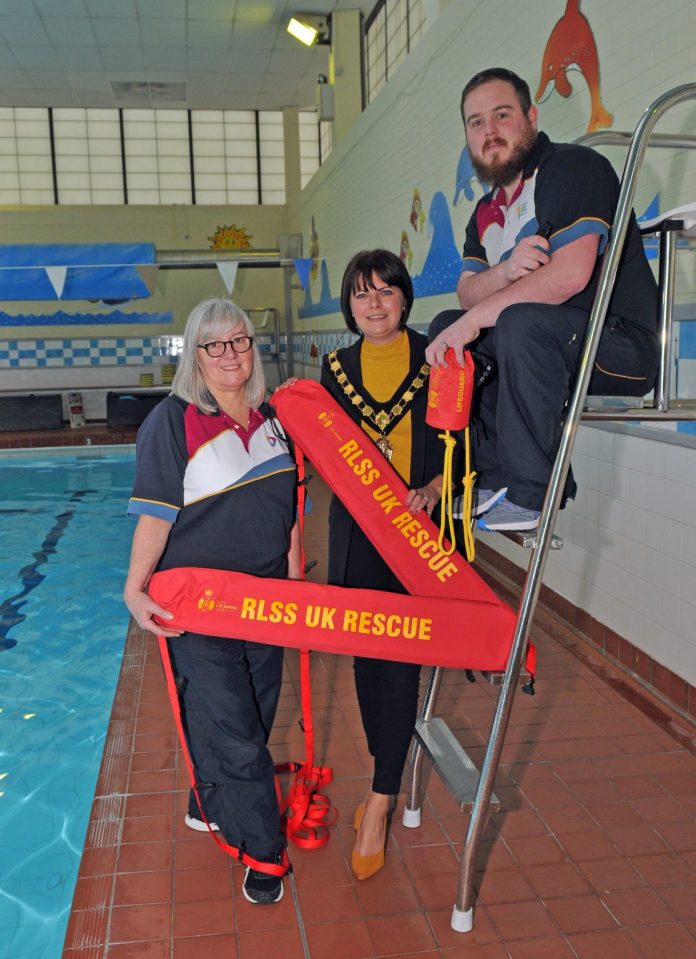 Craigavon Leisure Centre has scooped a prestigious award from Royal Life Saving Society UK (RLSS UK).
Following a recent Quality Assurance audit by the RLSS UK the Centre scored an impressive 100% – meaning they are fully compliant to train and assess the National Pool Lifeguard Qualification (NPLQ) at the centre and deliver Pool Lifeguard Awards.
Craigavon Leisure Centre is also supported by RLSS UK Customer Engagement Managers, who will carry out regular audits to ensure the standard is maintained to a high level.
The quality assurance audits assess a wide range of practices including the delivery of courses for staff and the public, standards of ongoing lifeguard training, equipment used for training and public safety, and policies in place to ensure the safety of customers when using the facility.
Lord Mayor, of Armagh City, Banbridge and Craigavon Borough Council, Councillor Julie Flaherty has congratulated staff at Craigavon Leisure Centre, commenting, "It is fantastic for our Centre to be awarded 100% in its recent audit. It is reassuring for people using the facility to know the lifeguards on duty are constantly training to the highest possible standards to ensure their safety."
The Leisure Centre has two RLSS Trainer/Assessors who carry out comprehensive lifeguard training weekly with all staff, covering a range of topics including accident prevention, survival techniques, rescue skills, aquatic spinal cord injury management, emergency aftercare, first aid and extended life-support skills to include Automatic External Defibrillation.
Mark Wilson, RLSS NI Branch Chairperson commented: "The Branch is delighted that one of our local pools has received full marks in their Quality Assessment Audit. The ongoing commitment by staff to maintain high standards and achieve a 100% score should continue to assure pool users that RLSS UK lifeguards are trained to the highest possible standard."