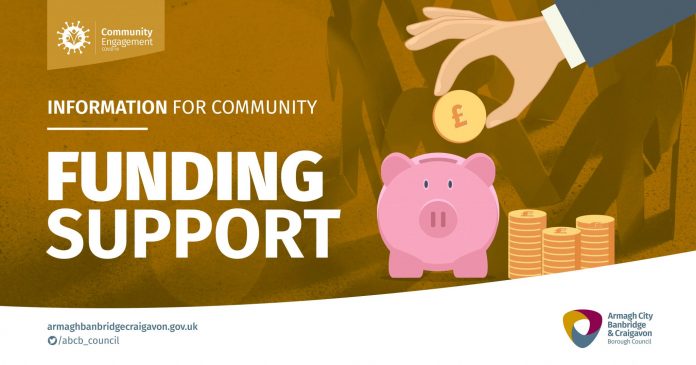 Council is offering financial assistance of up to £1,000 to organisations in the voluntary, community and social enterprise sector to support community-led initiatives aimed at providing relief to those affected by the Coronavirus pandemic. In particular it will support actions in line with the following interventions:
Financial – to those on low income and at-risk due to financial stress.
Food – access to food (whether due to cost or availability) for those most in need.
Connectivity – to those living alone or in rural and border areas that are likely to experience greater challenges in accessing services.
The grant programme opens on Friday 17th April and will remain open on a rolling basis until the budget is committed or until Council decides to close it. The programme is part-funded by the Department For Communities.
All applications are to be submitted online using the link:
http://armaghbanbridgecraigavon.eformz.info
For information on grants available from other funders, please visit: https://www.armaghbanbridgecraigavon.gov.uk/covid19-funding-opportunities/