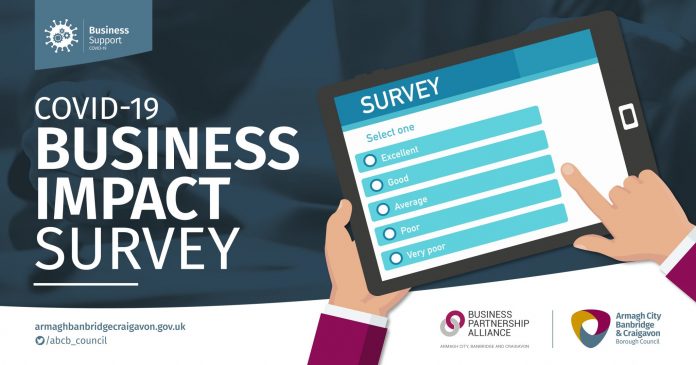 Local business owners and self employed individuals now have until Friday 8 May 2020 to have their input into the COVID-19 Business Impact Survey.
Launched in partnership with Armagh City, Banbridge and Craigavon Borough Council and the Business Partnership Alliance, this short survey will provide the opportunity for local businesses to express their views on a range of issues and highlight the support they need in the short, medium and long term.
The survey will help provide a better understanding of the support needed locally so the Business Partnership Alliance, supported by relevant statutory bodies, can lobby for business needs on their behalf.
As a council, we understand the local business community is under extreme pressure and faces huge and unprecedented challenges as a result of the on-going COVID-19 crisis, which is why we want to ensure all business voices are heard.
The survey will close on Friday 8 May 2020. To take part in the survey please click here.