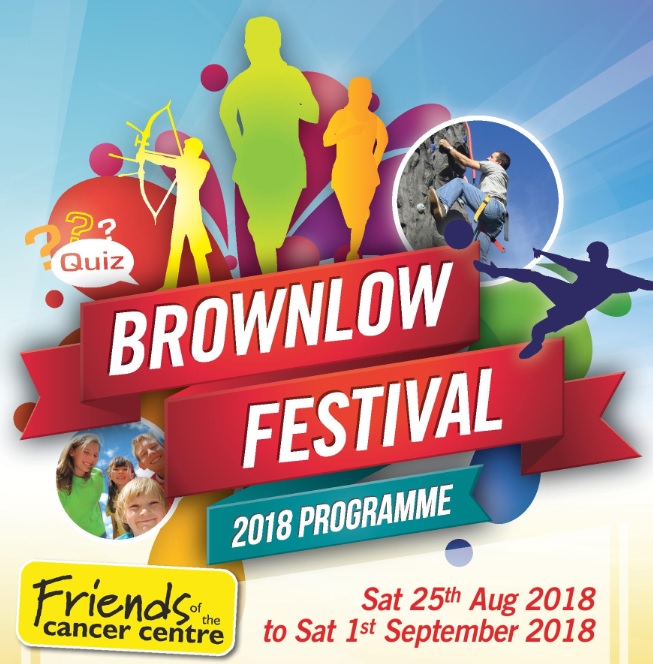 A week long programme packed with a range of activities kicks off on Saturday with the Brownlow Festival Fun Day/Brownlow Hub 7th birthday celebrations.
The festival, running from Saturday 25th August to 1st September, offers a number of activities such as a community talent night, movie night, cookery demo and taster sport sessions.
It kicks off with the Festival Fun Day/Brownlow Hub 7th birthday celebrations at Brownlow Community Hub at 2pm on Saturday 25th August. With music from Xtreme FM the fun includes a children's magic show, balloon modellers, crazy photo booth and a special appearance by the Navan Travellers who will bring along their life sized barrel wagon and demonstrate the art of tin-smithing.
On Tuesday 28th August, Brownlow Community Hub will host a Community Talent Night hosted by Little Starz Academy of Performing Arts NI from 7pm to 8.30pm.
Learn to make a footstool with recyclable materials at the Recycle Restore workshop in Brownlow Community Hub will take place on Wednesday 29th August from 10am to 12.30pm.  While on Thursday 30th August join popular chef, Liam McAvoy as he cooks a range of tasty treats from 10.30am to 12.30pm or enjoy a movie night starting at 7pm to 9pm showing the family favourite Despicable Me 3.
Continuing the film theme, don't miss the fantastic footage from across the years of Northern Ireland including several items about local industry and the development of Craigavon at Brownlow Library from 1.30pm to 2.30pm on Friday 31st August. On Friday evening at 8pm test your knowledge and win the coveted Brownlow Cup at the quiz night in Eire Og Centre.
The week will draw to a close on Saturday 1st September with the Rhythm and Rhyme event for children aged up to 4 years in Brownlow Library from 11am to 11.30am with the finale event "Sport at the Rec" taking place in Brownlow Recreation Centre from 1pm to 4pm. Enjoy taster sessions of archery, battle bows, table tennis, climbing wall, roller disco, art workshops and much more.
The community engagement element of Sport at the Rec is supported by the PEACE IV Local Action Plan.
The PEACE IV Programme is a cross-border initiative, financed through the European Union and managed by the Special EU Programmes Body (SEUPB). It has been designed to support peace and reconciliation in Northern Ireland and the Border Region of Ireland. In addition to supporting peace and reconciliation, the Programme also contributes to the promotion of social and economic stability, in particular through actions to promote cohesion between communities. Brownlow Festival Committee would also like to acknowledge the support of Council's Good Relations Team and Policing and Community Safety Partnership in the delivery of the Festival
Match-funding has been provided by the Executive Office in Northern Ireland and the Department of Rural and Community Development in Ireland.
For more information on any of the festival activities throughout the week, check out our Facebook page on www.facebook.com/Brownlow-Festival.