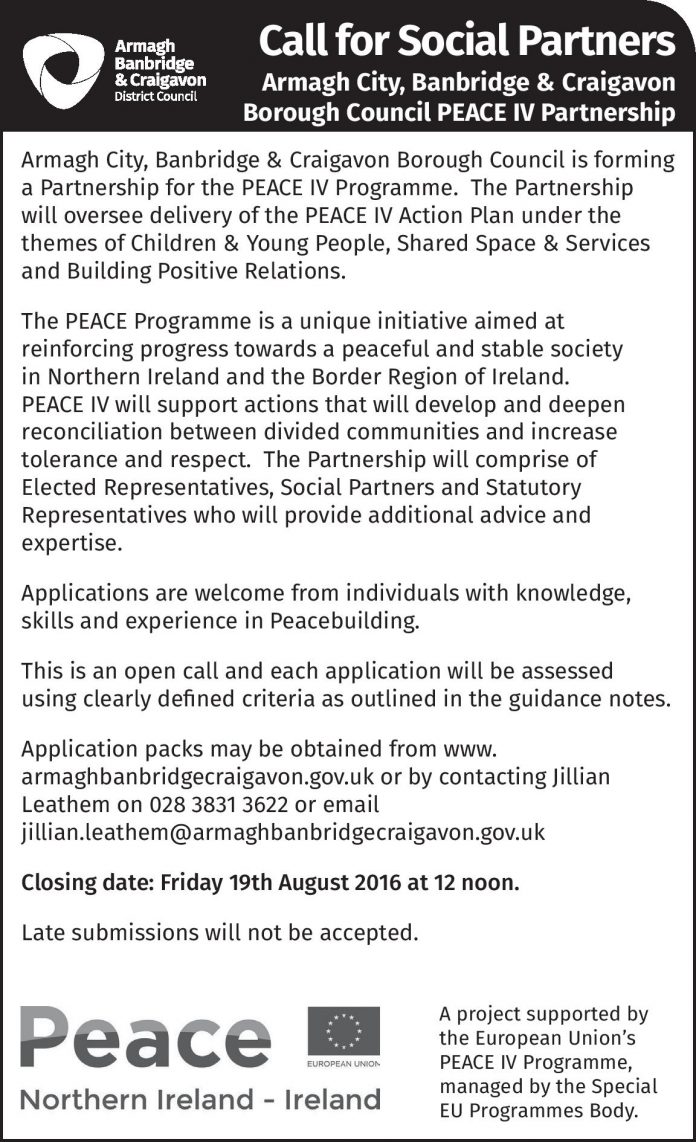 Council is forming a partnership for the PEACE IV Programme which will oversee delivery of the PEACE IV Action Plan under the themes of Children & Young People, Shared Space & Services and Building Positive Relations.
Applications are welcome from individuals with knowledge, skills and experience in Peacebuilding. This is an open call and each application will be assessed using clearly defined criteria as outlined in the guidance notes.
Application packs may be obtained from www.armaghbanbridgecraigavon.gov.uk or by contacting Jillian Leathem on 028 3831 3622 or email 
Closing date: Friday 19th August 2016 at 12 noon.
CALL FOR SOCIAL PARTNERS PEACE IV