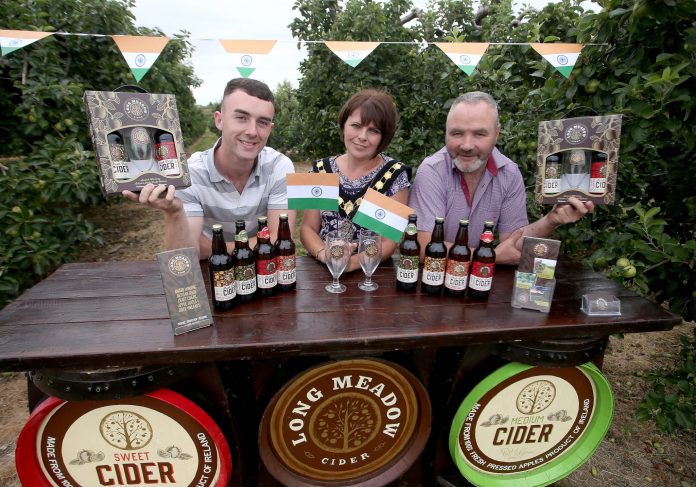 Local businesses throughout the borough interested in exploring new opportunities in the Indian market are encouraged to sign up for Armagh City, Banbridge and Craigavon Borough Council's latest Go East trade mission. 
Following the hugely successful pilot earlier this year, council has launched another exciting new trade mission to help ambitious local companies explore, target and exploit business linkages in India. 
Go East will run from August to November 2018 and enlisted companies will have the opportunity to receive extensive one to one support, carry out bespoke prospecting to identify, approach and arrange a minimum of 5 meetings with potential business partners prior to a 4 day market visit to Mumbai and Pune. 
Open to ALL businesses located in the borough, Go East is aimed at those who wish to either export to or source from India.
"We want to support our businesses as proactively as possible particularly during this period of economic uncertainty.  As part of our ongoing commitment to local businesses striving to internationalise we are keen to develop and deliver initiatives which directly enable them to be responsive, adaptable and ready to seek, create and secure valuable opportunities.  The borough already has a strong relationship with both Mumbai and Pune.  Through the Go East trade mission we hope to build on this foundation, encouraging and developing stronger links between existing businesses while introducing and growing connections with new enterprises" said Lord Mayor, Councillor Julie Flaherty.
Regaining its title as the world's fastest-growing economy, India represents an immense potential for commercial development making it the perfect market for our thriving business community to capitalise from.  As the most economically active area outside Belfast, the Armagh, Banbridge and Craigavon borough is already home to more than 8,000 business and is an increasingly important contributor to the Northern Ireland economy, accounting for more than 11 percent, or £3.7 billion, of total economic output. 
"International markets like India offer many significant opportunities to either export or source products.  The purpose of the Go East trade mission is to encourage our local businesses to think about either selling to or buying from India.  It will provide the participating companies a unique and exciting opportunity to develop new skills and gain the confidence necessary to explore and build potential new export links" comments Chair of Economic Development and Regeneration Committee, Councillor Paul Greenfield
Recruitment for the Go East trade mission is now open.  To find out more or to register your interest, please contact Amy Bell at Full Circle Management Ltd on 028 9069 1027 or email