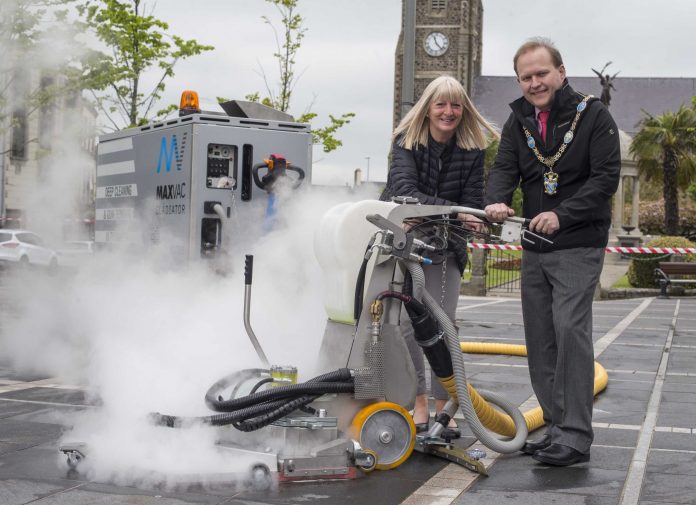 Armagh City, Banbridge and Craigavon Borough Council has recently purchased a new street cleansing machine for the borough – the first of its kind in Northern Ireland.
The new state of the art gum removal street cleansing machine, a Gladiator MAXVAC MV700, will be used to carry out cleansing and gum removal as part of a scheduled maintenance programme to deep clean areas of public realm across the borough.
In order to ensure the longevity of the heavily invested public realm scheme, council's Regeneration Department secured funding of £70,000 through the Department for Communities to invest in the machine.
"As a condition of the funding for the public realm scheme, council is required to undertake regular cleaning of the areas in order to maintain the high standard of work that has been completed. This work has previously been carried out by a specialist contractor, so by investing in the Gladiator MAXVAC, it will not only allow the in-house Environmental Services team to carry out the work but will offer a significant cost saving, be more environmentally friendly and help council in reducing its carbon footprint" comments Lord Mayor, Alderman Gareth Wilson.
The low emission machine reduces the need for using any harmful detergents or chemicals making it more environmentally friendly. It will be used when the shops are closed, either late at night or early morning, as it generates a lot of steam. Specialised instructors have been training council staff in its operation and it will now be incorporated into the borough's scheduled maintenance programme.