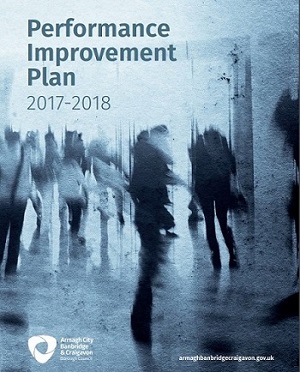 Performance improvement planning is an annual process which forms part of the Councils corporate management system, directly linked to our overarching planning framework. An Annual Performance Improvement Plan for 2017/18 was agreed by Council on 29th May 2017. This follows consultation with stakeholders, including residents and businesses, to agree Performance Improvement Objectives for 2017/18. We will monitor our progress and publish information on our performance against these objectives before the end of September 2018.
It can be viewed and downloaded by clicking here.
If you require any further information or have any ideas for future improvement objectives, please contact the Performance and Audit Department by email or by telephone 0300 0300 900 extension 3342.
If you require a hard copy of the Performance Improvement Plan or if you wish to request it in an alternative format, please contact 0300 0300 900, extension 3342.