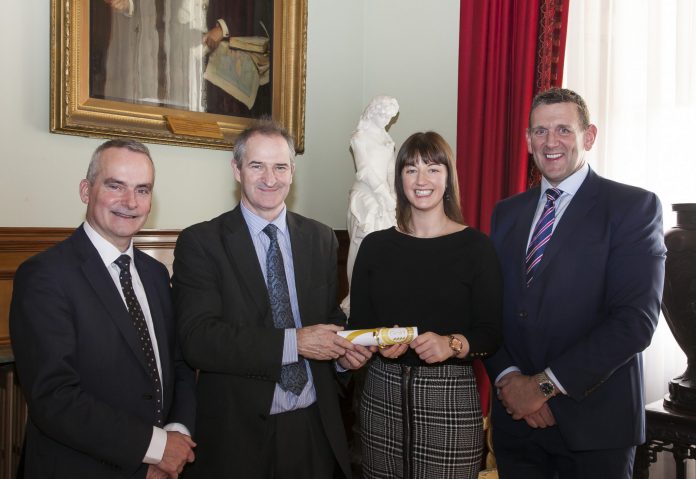 Armagh City, Banbridge and Craigavon Borough Council has achieved environmental excellence by attaining a prestigious Gold Award at the 2017 Northern Ireland Environmental Benchmarking Survey Awards.
Now in its 19th year the Survey Awards are organised by Business in the Community, sponsored by Moy Park and supported by the Department for Agriculture, Environment and Rural Affairs and the Northern Ireland Environment Agency. The aim of the survey is to assess the extent to which environmental business practices have been embedded within the corporate strategies and operations of local organisations.
The voluntary survey benchmarks organisations against their peers on the basis of environmental management and performance in key areas. It helps organisations to monitor and publically report on their own environmental performance while driving improvement and raising awareness of environmental issues.
With participants from industry sectors, leading public- sector organisations, health trusts, local authorities and universities, the survey is an influential driver in environmental management and improvement helping and recognising the sustainability of local organisations.
Speaking of the award Lynsey Daly, Waste and Environmental Manager, said: "I am delighted that we as a council have been recognised for our commitment to environmental sustainability. Having already achieved our Environmental Management System ISO14001 for the Council this year, this just further highlights our ambition to put responsible environmental practices at the forefront of every aspect of our organisation, which we will continue to do so in the years to come."
For more information about the Council's Environmental Programme contact Environmental Benchmarking Survey contact Business in the Community Northern Ireland T: 028 9046 0606.