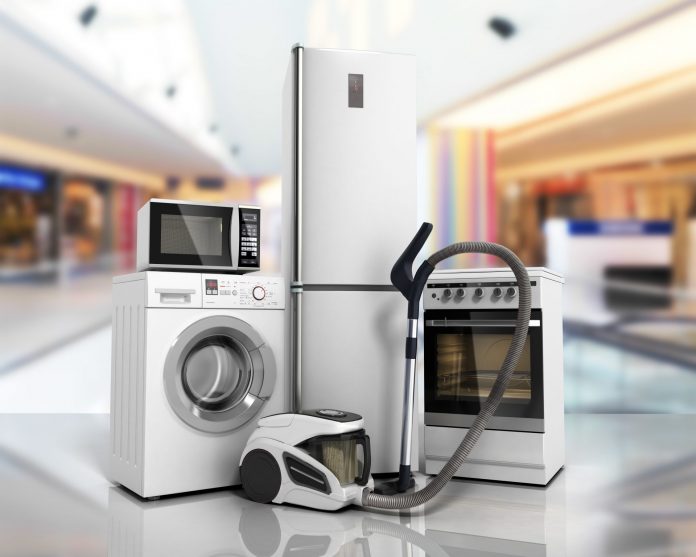 Make your home safer in seconds by registering your domestic appliances now.
Armagh City, Banbridge and Craigavon Borough Council is supporting the "Register my Appliance Scheme" a nation-wide initiative that encourages people to register their domestic appliances to help manufacturers act quickly in the case of a recall.
Led by the Association of Manufacturers of Domestic Appliances (AMDEA), the safety campaign is backed by the Office for Public Safety and Standards; the Department of Business, Energy and Industrial Strategy; Home Office; Citizens Advice; Trading Standards; Fire and Rescue Services as well as Environmental Health departments.
By registering major appliances (e.g. fridge, freezer, washing machine, and microwave) with manufacturers, owners will be contacted swiftly should a safety repair be needed. Appliances can be registered at www.registermyappliance.org.uk using a computer, smart phone or tablet.
"With only a few clicks, you can register your appliances in a matter of minutes and as a result ensure the safety of your home and family, so I would urge everyone to register their appliance today," commented Lord Mayor of Armagh City, Banbridge and Craigavon, Councillor Mealla Campbell.
Customers must have information about the appliance before registering, including the product's serial number, which is found on the appliance data plate (on the doorframe of ovens, on the door of washing machines and inside the fridge compartment).
Appliances up to 12 years old can be registered as most brands have made provision for this.
More information on this scheme can be found at: www.registermyappliance.org.uk/register-my-appliance-safer-in-seconds-toolkit/ or alternatively you can contact Armagh City, Banbridge and Craigavon Borough Council's Environmental Health department on 0300 0300 900