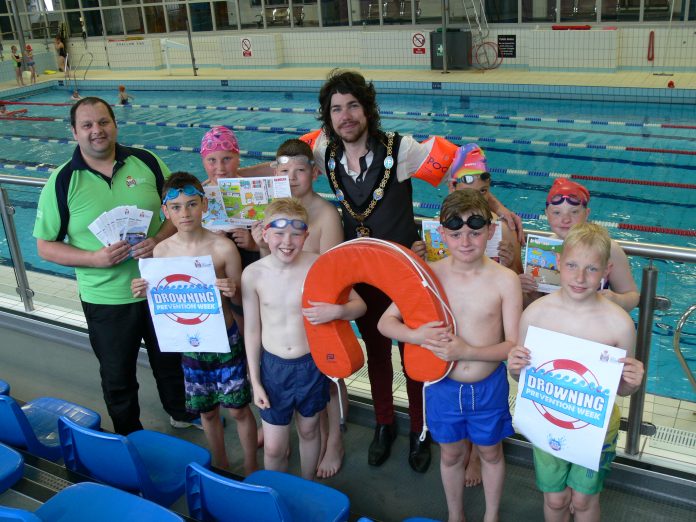 Council is supporting the Royal Life Saving Society's drowning prevention campaign, which aims to cut down the hundreds of deaths caused by accidental drowning across the UK every year.  Drowning Prevention Week runs from 18th-26th June and Council hopes that by promoting and partaking in the campaign that people will have the opportunity to learn about the dangers of water and most importantly how to stay safe near water.
Northern Ireland currently has the highest level of drowning's per head of population in the UK, to help combat this a number of initiatives have been set up to celebrate drowning prevention week across the council area.  In the lead up to the Drowning Prevention Week swimming instructors at each of the local swimming pools will be doing some basic water safety & rescue skills with school children to help raise awareness of the dangers around water and how to help whilst staying safe.
Lord Mayor of Armagh, Banbridge and Craigavon, Councillor Garath Keating said, "As children prepare to start their summer holidays and everyone plans to enjoy the summer often around water of some description from paddling pools to beaches it is crucially important to educate ourselves on how to stay safe around water.  Involvement in this excellent initiative will hopefully result in an enjoyable and safe summer around water for all. "
For further information on water safety or to enrol on one of our Rookie Lifeguard courses for children please contact your local Leisure Centre.
Additional Information on Drowning Prevention can be found on the Royal Life Saving Society's website: http://www.rlss.org.uk/water-safety/drowning-prevention-week/