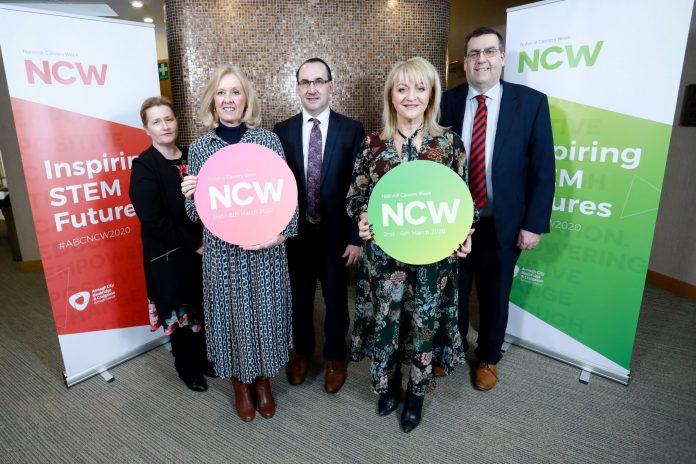 Post-primary schools across the borough of Armagh City, Banbridge and Craigavon are gearing up for National Careers Week thanks to the ABC Challenge Fund.
Spearheaded by Armagh City, Banbridge and Craigavon Borough Council (ABC Council), the ABC Challenge Fund offers local post-primary schools the chance to apply for £250 of funding to support their own employability, skills and careers activities during this year's National Careers Week.
With a focus on celebrating career guidance and empowering students at this critical time of their education, the ABC Challenge Fund will enable local schools to deliver a wide range of exciting programmes throughout the week such as inspirational talks, career fairs and workplace visits.
Taking place from 2 to 6 March, the nationwide initiative will see more than 500 local students engage with local businesses to help bring industry and careers to life.
Chair of Economic Development and Regeneration Committee Alderman Stephen Moutray commented,
"As a council, we are delighted to once again champion National Careers Week across the borough and help enable local post primary schools deliver engaging and informative career guidance events through our ABC Challenge Fund.
"Fostering and strengthening the connections between schools and industry through initiatives like National Careers Week not only helps students broaden their experience, focus on their futures but it also helps bridge the gap between the classroom and the real world."
The first council in Northern Ireland to lead on such a pioneering and collaborative initiative, ABC Council is committed to creating sustainable long lasting linkages between schools and industry, raising awareness of the breadth and value of career opportunities across the borough as well providing the opportunity for local employers to engage and inspire their future workforce.
If you are involved in a local post-primary school and would like to know more please contact:
For more information about NCW visit nationalcareersweek.com.