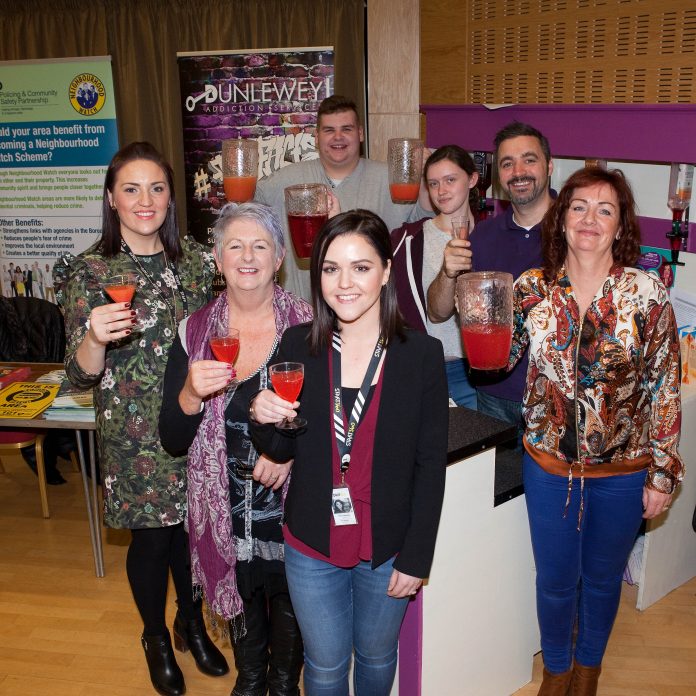 Around 100 people recently attended a very successful Community Well Being Event in Craigavon Civic Centre last week with a wide range of parents, young people and community groups all coming down on the day.
Focusing on relaxation, fun and self-care, this event also featured information stands with details on support services for drugs, alcohol and mental health and a powerful talk from Theresa Burke who sadly lost her son to drugs.
With plenty of signposting, advice, guidance, information and intervention as well as free health checks, colour breathing and laughter yoga this event delivered a lot of vital information.
"We were delighted to see so many people attending this extremely important event and to educate as many people as we could on these important issues," commented Councillor Julie Flaherty, Chair of the PCSP.
"We felt it was important to get this essential information across but in a way that people could take it on board in their own time, pick up leaflets to read when it suited them as well as having some nice treatments on offer. These issues are so emotive but it is vital that people know there is support out there should they need it."
The event was organised by Armagh, Banbridge & Craigavon Policing & Community Safety Partnership (PCSP) in partnership with Southern Drug and Alcohol Communication Team Connections Service (SDACT).