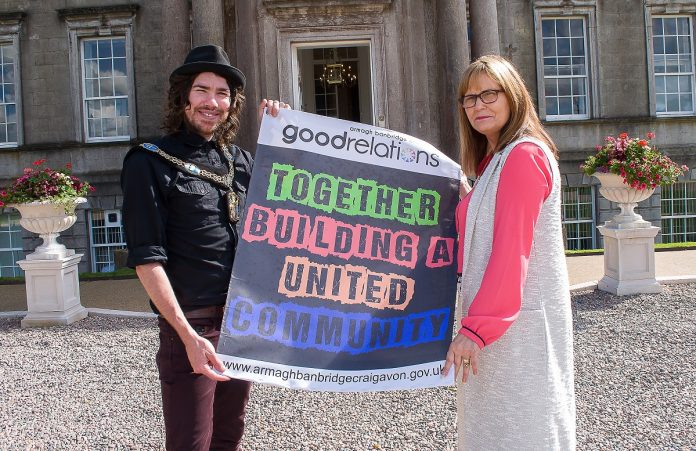 Residents and groups across the Borough are being encouraged to come along to Armagh City Hotel on Thursday 15th September for Armagh City, Banbridge and Craigavon Borough Council's Community Relations & Cultural Awareness Week information evening.
Community Relations and Cultural Awareness Week is an opportunity to celebrate all aspects of culture and heritage, promote cultural diversity and tackle sectarianism and racism. The week is about inspiring new ideas, promoting understanding, respect and engagement between and amongst all sections of our community.
The free information evening is the perfect opportunity to find more about Council's programme of events taking place from Monday 19th September to Sunday 25th September all celebrating the Borough's rich cultural diversity and community relation programmes.
The event also provides a great opportunity to find out more about your local Council and how it can help you; gain information and guidance on Council's Financial Assistance Policy; find out more about the Community Relations Council and meet new people with similar interests to yourself.
Lord Mayor of Armagh, Banbridge and Craigavon, Councillor Garath Keating, comments; "This information evening is an excellent opportunity to showcase the fantastic events Council are hosting to celebrate this vitally important week and highlight the exceptional good relations projects which have been implemented across the Borough over the past year. The events provide a great way to celebrate the Borough's rich cultural diversity and learn about a wide variety of different cultures living in and throughout Armagh, Banbridge and Craigavon. Come along and find out how you can become involved."
To register your interest in this FREE event contact or call 028 3752 9600 ext: 3316