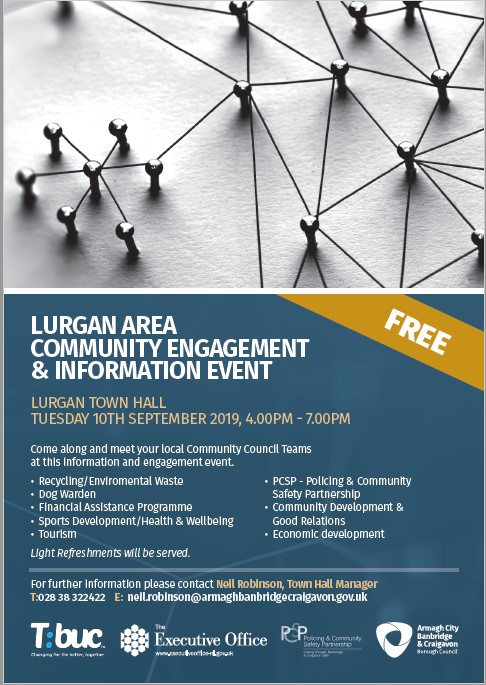 Want to find out more about tourism in your area, need advice on financial assistance grants or do you have concerns about anti-social behaviour in Lurgan? If so, council's community engagement and information event is for you.
Taking place on Tuesday 10th September in Lurgan Town Hall, council teams will be on hand to discuss a wide range of issues including recycling/environmental waste, dogs, health and well-being, sports development, good relations, funding and tourism.
This is the perfect chance for residents living in and around Lurgan to put any issues they have forward and discuss how council and locals can work together for the benefit of the area.
This free event is open to all and anyone wishing to attend can drop in anytime between 4pm and 7pm. Light refreshments will be served.
For further information please contact Neil Robinson, Town Hall Manager on 028 38 322422