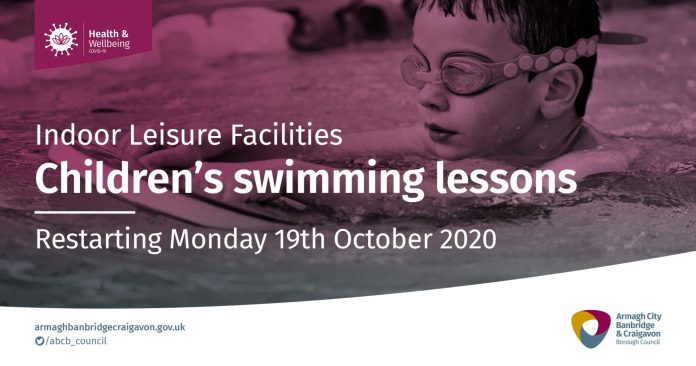 Council-run children's swimming lessons are set to resume in the Borough in mid-October with booking available from Monday 14 September.
In early August, the three leisure centres started their phased reopening, with restricted public swim times and rigorous safety measures. From Monday 24 August, families and under 16s were allowed back into the pools for pre-booked slots.
Now there is even more good news as this week Council staff have been contacting existing swim school customers to inform them that the swimming lesson programme is restarting from Monday 19 October with booking available from Monday 14 September.
Improvements to the management of the swimming lesson programme will see a new continuous assessment approach where there will be a 48-week rolling programme with weekly feedback for parents, and progression will be based on each child's individual rate of learning. Lessons will be easier for parents to manage as enrolment moves online, and 'enrolment weeks' will no longer be required. For more details on the changes being made, visit getactiveabc.com/activities/swim-lessons/.
Parents can be reassured that they will not lose out on lessons already paid for but not taken due to Covid-19 – credit will be carried over when the new lessons are rebooked.
All children who were in lessons in the wider Craigavon area (Cascades Leisure Complex, Craigavon Leisure Centre or Waves Leisure Complex) will be able to recommence their swimming lessons in the brand new South Lake Leisure Centre. New swim school customers joining SLLC will be able to book from Monday 12 October, with the lessons starting from Monday 2 November.
Due to Covid-19, the user experience will be slightly different, incorporating new safety measures to provide safe, but friendly, leisure environments for everyone to enjoy.
If your child has missed out on lessons due to Covid-19 and you have not received an email with instructions on how to register, please complete the contact form at getactiveabc.com/activities/swim-lessons/.