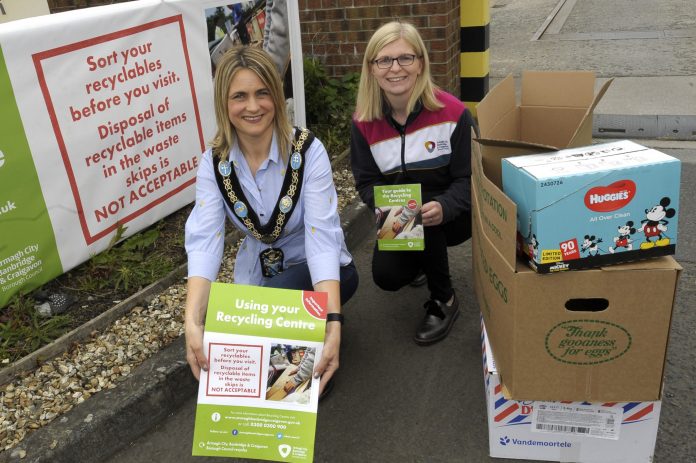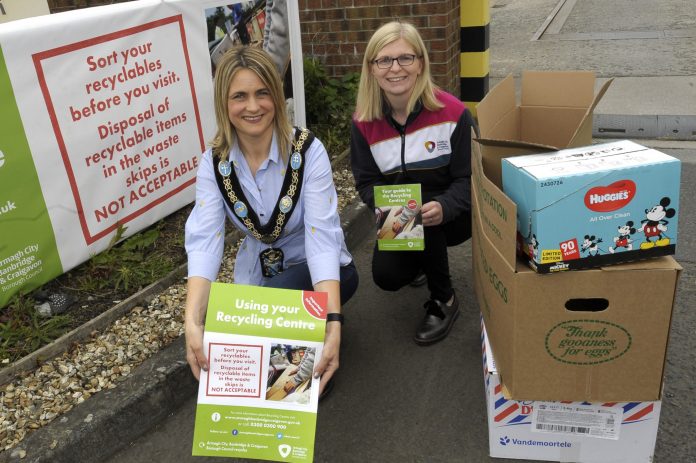 Armagh City, Banbridge and Craigavon Borough Council have launched a high-profile, borough wide campaign to reinforce the proper use of local recycling centres and in particular the essential need to separate recyclables from non-recyclable materials.
The campaign drives home the message that it is crucial to sort recyclable items such as paper, glass and plastics from your non-recyclable materials before visiting the centre and highlighting that disposal of recyclable items in general waste skips is NOT acceptable.
It is important residents do not dispose of black bags containing recyclables such as paper, card, metal wood and plastic in general waste. Onsite there are dedicated containers for each recyclable material type.
It is alarming the amount of good recyclable material that is often disposed of in the general waste which can end up in landfill at a high cost for Council rate payers and means the hard work of other recycling residents goes to waste. Staff at the recycling centres are there to help you and will be advising you to separate and recycle your waste into the correct containers to help reach recycle targets and prevent waste going to landfill.
Separating waste requires only a little extra effort but makes a huge difference. Residents can help by:
Sorting recyclable and non-recyclable materials at home. Disposal of recyclable items in waste skips is not acceptable
Organise recyclables and waste in your vehicle so that when you visit the recycling centre you can place items in the correct containers. This will make your visit much quicker
Re-use – if you have bulky items such as furniture and bicycles these could be re-used – look out for the relevant containers!
Talk to council staff – if you are unsure about what can and cannot be recycled please ask, staff will provide advice on which container to use
A wide range of materials can be recycled at your recycling centre, including – cardboard, hard plastics, large appliances, paper, garden waste, engine oil, car batteries, mobile phones, clothes, glass, wood, scrap metal and .cooking oil.
Lord Mayor, Councillor Mealla Campbell, comments: "We really appreciate how well the residents of Armagh, Banbridge and Craigavon are recycling already – but we can do much more when it comes to recycling at our centres. By ensuring the different materials are kept separated at recycling centres across the borough, we can recycle even more, save money and help the environment.
"These simple changes may not seem like a lot individually but if everyone made a small change and became more aware, we could collectively make a massive difference."
For more helpful hints and tips on how to reduce waste, download the council's bin-ovation app from the Play or App Store or contact Armagh City, Banbridge and Craigavon Borough Council on 0300 0300 900.