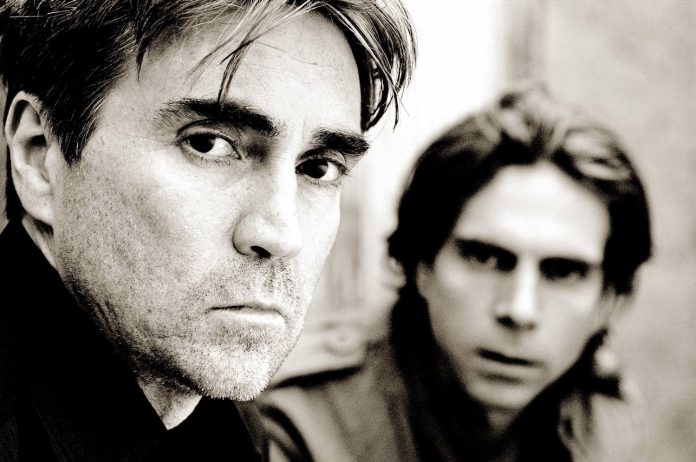 BuskFest always brings the boogie to Banbridge but this year the entertainment extravaganza hits new heights as internationally acclaimed award winning group 'The 4 Of Us' take to the Solitude Park stage on Saturday 22 June at 7pm for a fabulous free concert to round up a fabulous celebration of musical excellence.
Led by brothers Brendan and Declan Murphy and hailing from Newry, Co.Down, The 4 Of Us shot to fame in 1989 with their debut album Tempted which featured the massive hits 'Mary' and 'Drag My Bad Name Down'. The band have continued to be at the forefront of the Irish music scene with their own brand of contemporary blend of roots and were recently listed as one of Top 10 Best Irish Bands of All Time on a recent TV3 series.
The Murphy brothers latest album, Sugar Island, has seen the band win new supporters and delight diehard fans with its collection of classic tunes exploring their past, growing up in Northern Ireland at the height of the troubles. As singer Brendan recalls: "It was a dark time for sure, but as kids we still managed to have a lot of fun. Everyone who lived through that time has their own stories to tell; we thought we'd share some of ours."
The concert will be the fabulous finale to a day of excellent entertainment when musicians, singers, bands, solo artists and street entertainers take to the streets of Banbridge town centre from 1pm – 4.30pm to compete for a share of the £3000 prize pot.
Following the judging BBC Radio presenter and BuskFest master of ceremonies Ralph McLean will announce the winners at the Solitude Park stage before The 4 Of Us take us on a musical journey throughout their illustrious career in what is sure to be an evening to remember.
Registration for performers is now open at www.buskfest.com. Further information is also available at www.facebook.com/buskfest/