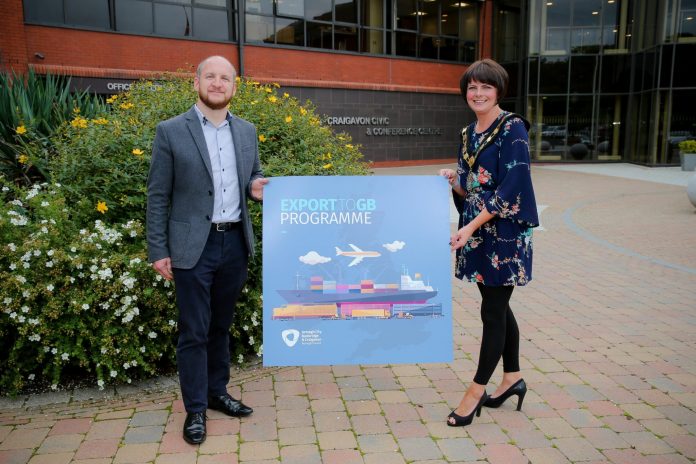 Targeting new sales in Great Britain (GB) will be the focus of an upcoming export programme, with expressions of interest now open until Friday 19 October 2018.
Export to GB programme – funded by Armagh City, Banbridge and Craigavon Borough Council -will help local businesses gain the skills and confidence to identify and target new business opportunities in GB.
The three-month programme will guide and support 15 micro, small and medium-sized enterprises (SMEs) explore and develop new export links in GB, in order to help ensure their business growth. Over the course of four half day workshops, delegates will benefit from expert guidance on the real practicalities of doing business in GB, while receiving tailored assistance and support in identifying new export markets relevant to their industry.
The programme will also involve a group trade mission to GB, which will provide the opportunity to meet new potential customers and broaden professional networks. This unique visit will allow delegates the chance to truly put into practice their newly acquired export skills and expertise.
Commenting on the programme, Lord Mayor Councillor Julie Flaherty said, "as a council we are committed to providing business-led opportunities to help our local businesses not only survive but thrive in these very challenging economic times, which is why I am delighted to support the Export to GB programme. This initiative is ideal for small businesses who would like gain a foothold in a new market and tap into the huge potential on offer in GB, which represents the single largest export market for Northern Ireland."
Businesses that are interested in growth opportunities in GB, are asked to attend an information seminar taking place on Wednesday 17 October at Lough Neagh Discovery Centre 10:00am-11:30am, which will provide prospective applicants with a real sense of what they can expect from participation in the programme. Due to the limited spaces available it is vital for those interested to secure their place by registering before Friday 12 October 2018.
Details are also available at www.armaghbanbridgecraigavon.gov.uk/business/business-support-programmes/
For more information
To find out more about this programme or to register your place at the seminar, contact Emma Rice at Full Circle Management Solutions Ltd on 028 9069 1027 or email