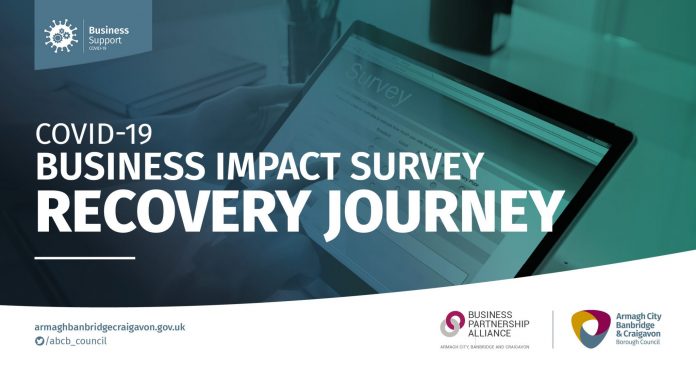 Armagh City, Banbridge and Craigavon Borough Council and the Business Partnership Alliance (BPA) are seeking views from the local business community on the challenges and considerations they're facing in this new post-Covid business environment.
The joint survey, which is open until Sunday 6 September, is seeking views and opinions from local business owners and managers on how the evolving public health and social distancing restrictions are impacting on their business models and how these challenges can be addressed.
A follow-up to an initial Business Impact Survey launched during the pandemic, this questionnaire will focus on the resilience and recovery of the borough's businesses in the post-pandemic world. It will gather information on issues such as consumer confidence, cash flow, workforce availability, supply chain and stock availability.
"Many of our local businesses continue to face an unprecedented set of challenges in this new post-Covid world, as they adapt and deal with the balancing of social distancing measures alongside the safe resumption and reopening of their business activities", commented Lord Mayor of Armagh City, Banbridge and Craigavon, Councillor Kevin Savage.
"As a council we are committed to working alongside the BPA and other relevant statutory bodies to reach out to our local business community to not only identify but help address the difficult and complex issues our local businesses are currently facing. I would encourage all local businesses to share their insights and experiences by completing this short survey."
Chair of the Business Partnership Alliance, Adrian Farrell commented,
"As many businesses move from response to recovery following the Coronavirus pandemic, it is important that we understand the issues they are facing in this current climate. By providing feedback, we will be better placed to plan and advocate for initiatives and interventions to help mitigate and address these unprecedented challenges."
The Covid-19 Business Impact Survey will close on Sunday 6 September 2020.
To share your views and experiences visit: https://armaghbanbridgecraigavon.citizenspace.com/regeneration/copy-of-covid19-business-impact-survey/