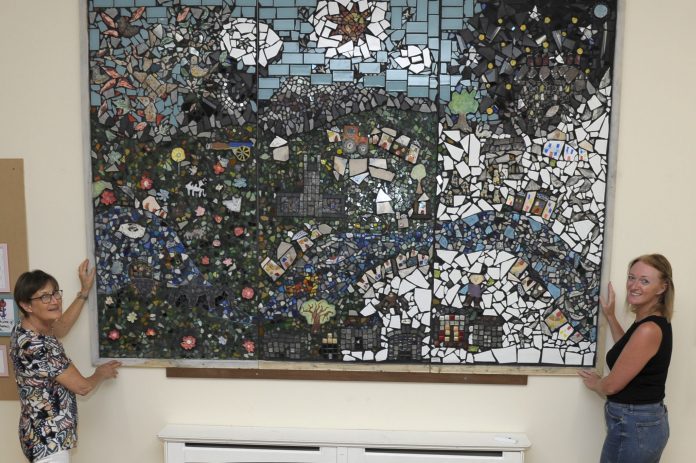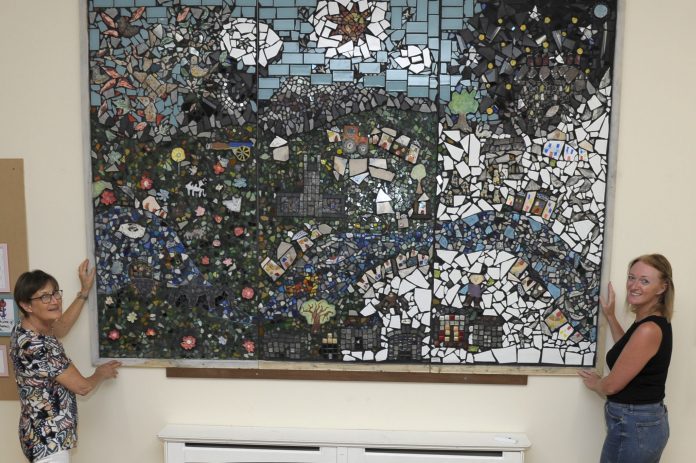 Laurencetown, Lenaderg and Tullylish Community Association (LLTCA) unveil mural.
Laurencetown, Lenaderg and Tullylish Community Association celebrate their achievements and unveil a ceramic mural they created over the last few months as part of a Peace IV Building Positive Relations Project.
The project was about exploring 'my identity, my story, my place, my community, my society' and saw involvement from individuals of different ages, faiths and abilities to create a common shared piece of art.
Using creative techniques such as photography, storyboarding and filming to explore a range of issues and build a shared sense of community, heritage and culture, the groups created a beautiful collective mosaic now on display at Laurencetown, Lenaderg and Tullylish Community Centre.
This project was funded by the Peace IV programme, a cross-border initiative, financed through the European Union and managed by the Special EU Programmes Body (SEUPB). It has been designed to support peace and reconciliation in Northern Ireland and the Border Region of Ireland. In addition to supporting peace and reconciliation, the Programme also contributes to the promotion of social and economic stability, in particular through actions to promote cohesion between communities.
Through the Peace IV Programme, Armagh City, Banbridge and Craigavon Borough Council (ABC Council) is supporting a number of projects, initiatives and events across three themes, 'Children and Young People', 'Shared Spaces and Services', and 'Building Positive Relations' as means to develop and promote community relations, respect, diversity, active citizenship and working to improve people's quality of life. It aims to promote positive relations and mutual understanding; contribute to reduced levels of prejudice, hatred and intolerance; develop a sense of civic pride among participants and help develop good relations within communities.
Match funding for this project has been provided by the Executive Office in Northern Ireland and the Department of Rural and Community Development in Ireland.
To learn more about the PEACE IV Programme and upcoming events, please visit www.armaghbanbridgecraigavon.gov.uk/resident/peace-iv