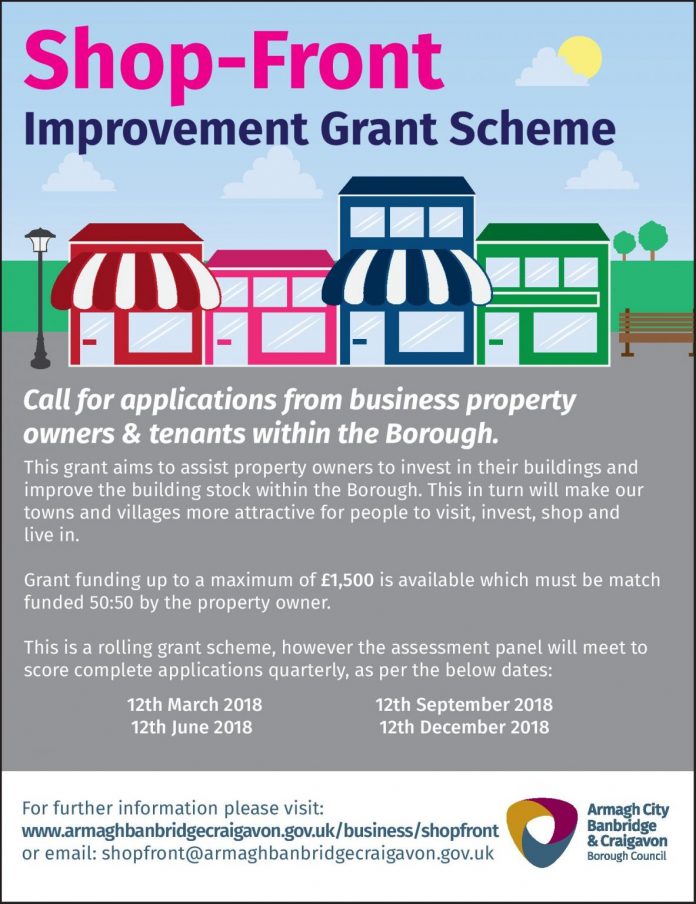 Council is encouraging business property owners and tenants to apply for grant assistance to help them enhance the exterior of their premises.
The borough wide Shop-Front Improvement Grant Scheme will fund 50% of project costs up to a maximum of £1,500. There is no minimum level of grant award, however, applicants must fund 50% of the project costs up to the maximum award and any further costs exceeding £3,000.
The aim of the grant scheme is to assist business property owners to invest and carry out external improvement works and enhance the streetscape frontage of their shops and businesses. This will in turn make our towns and villages more attractive for people to visit and invest, shop and live in.
"The quality of shop fronts is of great importance to both the character of the borough and the vitality of local business and retailing. In this current economic climate giving the shop front a coat of paint may be a necessity that gets overlooked. The grant scheme is practical help for local businesses and an excellent opportunity for them to give their premises a facelift which will not only improve the look of the business but in turn will work towards attracting investment and help increase the economic potential of the area" comments Lord Mayor, Alderman Gareth Wilson.
For more information on the Shop-Front Improvement Grant Scheme log on to www.armaghbanbridgecraigavon.gov.uk/business/shopfront or email