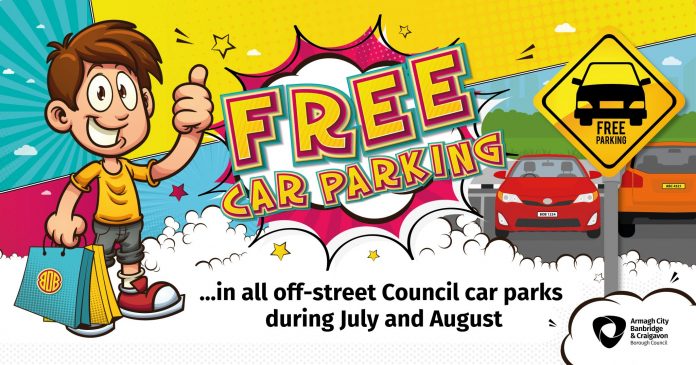 Free off-street parking at all Armagh City, Banbridge, and Craigavon Borough Council car parks during the summer months will provide a welcome boost to local businesses across the Borough.
Throughout the COVID-19 pandemic, ABC Council has been committed to supporting local residents and businesses by suspending off-street charges at all council operated car parks.
The Lord Mayor of Armagh City, Banbridge and Craigavon Borough Council Cllr Kevin Savage said,
"Suspending car parking charges in support of our residents and businesses has been an important aspect of our strategy to help 'Boost our Borough' throughout the COVID-19 pandemic, and while we cannot suspend charges indefinitely, we will continue to offer free parking in council run car parks until 01 September 2020, to support the local economy during the key summer trading months".
"This will be a welcome boost for local business owners who are trying to recover their client base, during particularly challenging economic times, and as a Council we want to offer our full support through this free parking initiative for the summer months".
Members of the public are advised that Enforcement, activity in the form of Advisory Notices, will recommence until 31.07.20, after which Council will review enforcement procedures.