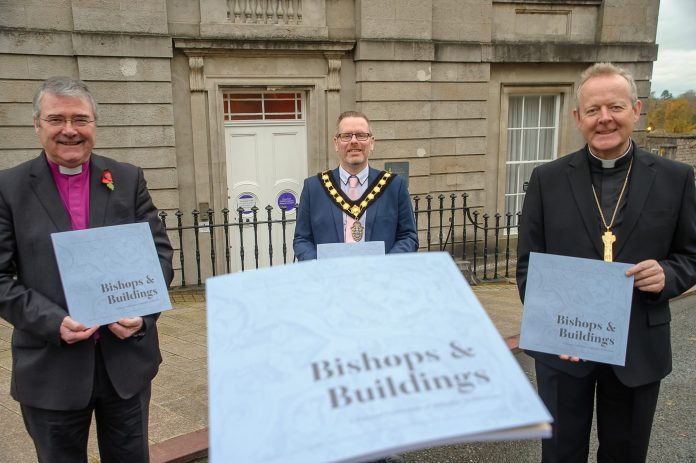 A perfect stocking filler, the new 'Bishops and Buildings' book recently launched takes a fresh look at Armagh's architecture and archbishops using the historical riches in the city's libraries and museums.
Exploring the way the Primates of All-Ireland have influenced the city's heritage-led development and how this has shaped the city's cherished past.
The rich architectural heritage makes Armagh one of the most important and attractive urban centres in Ireland boasting outstanding museums and libraries with unique treasures that help reveal this fascinating story.
Speaking at the book launch Lord Mayor of Armagh City, Banbridge and Craigavon Borough, Councillor Kevin Savage commented,
"I would like to commend and congratulate the four institutions who have come together to publish this wonderful book showcasing the proud architectural heritage of Armagh.  A fascinating story brought to life focusing on the buildings and the close connections to the All-Ireland Primates."
Archbishop of Armagh and Primate of All-Ireland Eamon Martin said,
"I am delighted to be asked to help launch this beautiful publication that should be enjoyed by anyone interested in the history of Ireland's ecclesiastical capital."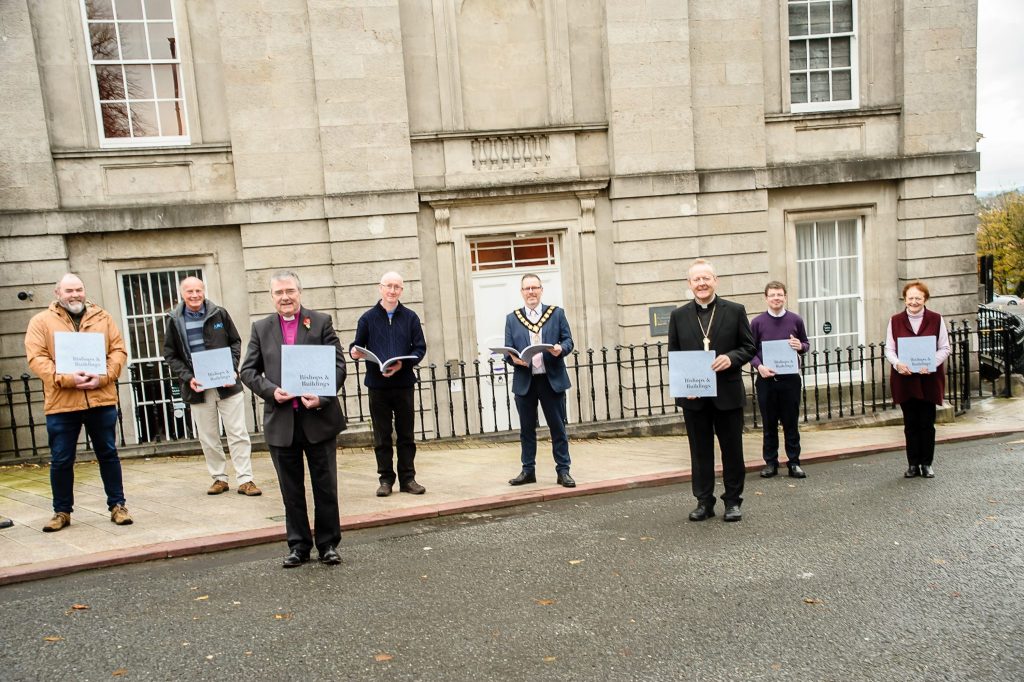 Using the collections held by its libraries and museums the book illustrates how the city's architectural story has evolved. A collaborative project produced by Armagh County Museum, Armagh Observatory and Planetarium, The Cardinal Ó Fiaich Library and Archive and Armagh Robinson Library.
Archbishop of Armagh and Primate of All-Ireland John McDowell commented,
 "The partnership that has produced this attractive new book means that the treasures held in the city's libraries and museums can now be enjoyed by a wider audience."
The book is a treat for the eyes with 80 richly illustrated pages packed with colourful drawings, photos and architectural illustrations, some of which have never been reproduced before.
On sale now for £15 at Armagh County Museum, Armagh Planetarium, Armagh Robinson Library and The Cardinal Ó Fiaich Library. The project was funded by Armagh City, Banbridge & Craigavon Borough Council and coordinated through Armagh County Museum.