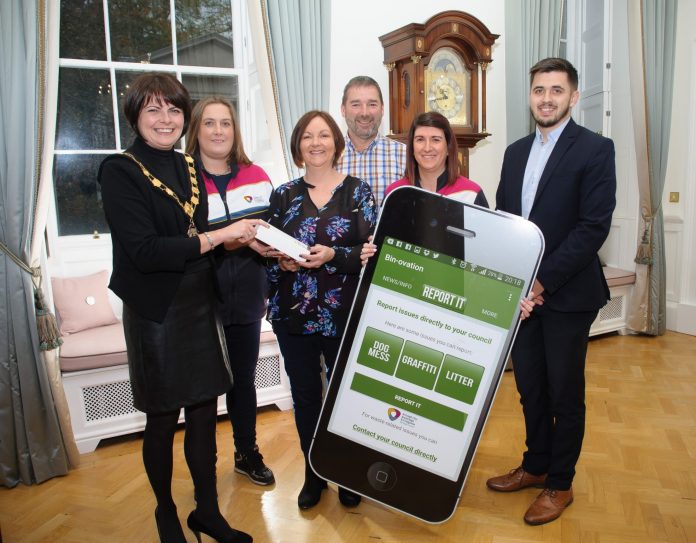 Congratulations to Gemma Toner from Armagh who was announced the winner of the Bin-ovation competition which was hosted by Armagh City, Banbridge and Craigavon Borough Council earlier this year.  Gemma is now the lucky owner of a brand new Samsung Galaxy tablet.
Bin-ovation is a simple, easy to use, free application, designed to help residents in the borough with their efforts to prevent, reduce, reuse and recycle their household waste at the touch of a button or swipe of a screen.
The app gives you instant access to all the information you need about bin collections, recycling centres and recycling points in your local area. It provides a list of hundreds of items allowing you to search and check how you should be disposing of each waste material and gives you the ability to set reminders and receive notifications when there is a change to collections or service.
The 'Report It' feature also allows residents to report incidents of dog fouling, graffiti, fly tipping, litter and street cleansing. If you come across one of these issues simply take a photo on your phone or tablet, log the GPS co-ordinates and via the app this information will be sent straight to the relevant council department who will then be able to act and sort the issue.
To download Bin-ovation simply go to your Google Play or Apple App Store and get free instant access to all the features.