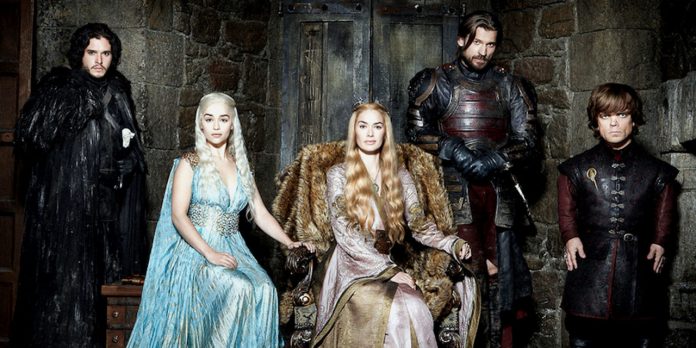 Armagh City, Banbridge and Craigavon Borough Council has welcomed the news that HBO has chosen the Banbridge based Linen Mill Studios as the location for the formal studio tour for the Game of Thrones Legacy project.
Commenting on the announcement made by HBO, Lord Mayor Councillor Julie Flaherty said, "This is one of the most exciting announcements in the world of entertainment and tourism and we are beyond ecstatic that the legacy of the world-renowned Game of Thrones will call the Linen Mill Studios at Banbridge its home for the formal studio tour. The location for this tour was highly coveted, and it's fantastic news that we will have such a major tourist attraction located in our council area, creating hundreds of new jobs and seeing millions of pounds being invested into our local economy.
She added: "The enormity of this commitment by HBO to Northern Ireland will be transformational not just for Banbridge and our council area but will have a wider impact for Northern Ireland and beyond. The Game of Thrones brand is truly world renowned, and this project has the potential to attract hundreds of thousands of tourists to this area each year.
"This is a real game changer for tourism in Northern Ireland, and as a council we look forward to working with all the key stakeholders to ensure this project can be delivered by the 2019 opening date as outlined by HBO."
Councillor Paul Greenfield, Council Chair of the Economic Development and Regeneration Committee added, "For many years Titanic Belfast and the Causeway Coast have dominated the tourist trail in Northern Ireland. This announcement by HBO gives us an opportunity to add a third significant destination to the tourist trail in Northern Ireland, and this will allow us to retain tourists in Northern Ireland for longer periods of time, as well as attract new group of tourists interested in screen tourism.
This is one of the most significant economic opportunities for growth and investment in this area and specifically for Banbridge. It will also embrace education and learning given Linen Mills Studios will be the home for a wide range of subject matter from the series and will offer the opportunity to step behind the scenes to see how this world-renowned show was made. The formal studio tour will offer the experience to learn in a distinctive environment, enhanced by state-of-the-art digital content and a highly interactive environment. The opportunity to learn about every aspect of the making of the series in an authentic setting will hopefully spur many young people to consider a career in the creative industries."
HBO has said they will reveal more detail at a later date after the exploratory process is completed.
View the full HBO statement here.