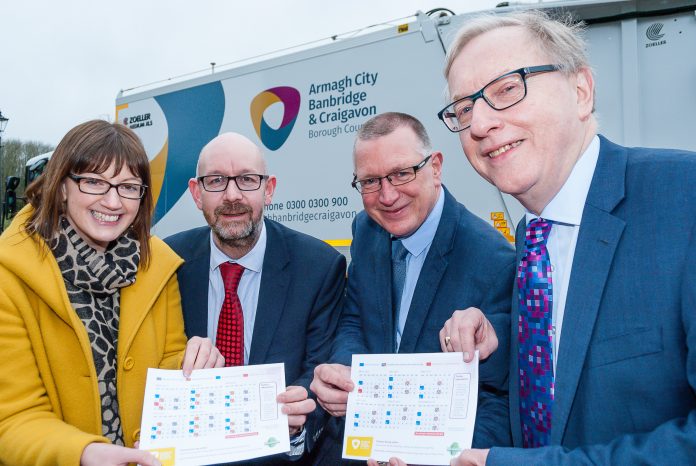 HOUSEHOLDERS in the former Armagh City and District area may have their bin collection day changed.
Changes to the bin collections will come into effect on Monday 3rd April 2017.
Up to 24,000 householders may have their bins collected on different days or in a different order to the current service.
Armagh City, Banbridge and Craigavon Borough Council have brought in the changes to streamline the service, reduce mileage therefore making the service more effective and efficient.
Chairman of the Environmental Services Committee, Alderman Robert Smith said:
"The changes to this service is part of our ongoing commitment to provide our residents with a more efficient and cost-effective waste collection while maintaining a high level of service for our residents.
"We appreciate there may be some disruption and we would like to thank residents for their understanding and patience while we undertake these service changes and while our crews learn the new routes.
"The new collection routes are a more efficient way of collecting refuse and recycling which will benefit the environment through reduced fuel usage and financial savings from fuel costs."
A number of households in the Blackwatertown area will now have their waste collected by Armagh City, Banbridge and Craigavon Borough Council.
New collection information leaflets are being sent to all households in March 2017.  If you do not receive an information leaflet by 24th March please call 028 3752 9624.
The Bryson Recycling collections will continue as normal and remain unaffected.
For further information call 028 3752 9624.
From 31st March all revised bin collection details can be viewed online using the Bin-Ovation App or armaghbanbridgecraigavon.gov.uk/findyourbinday