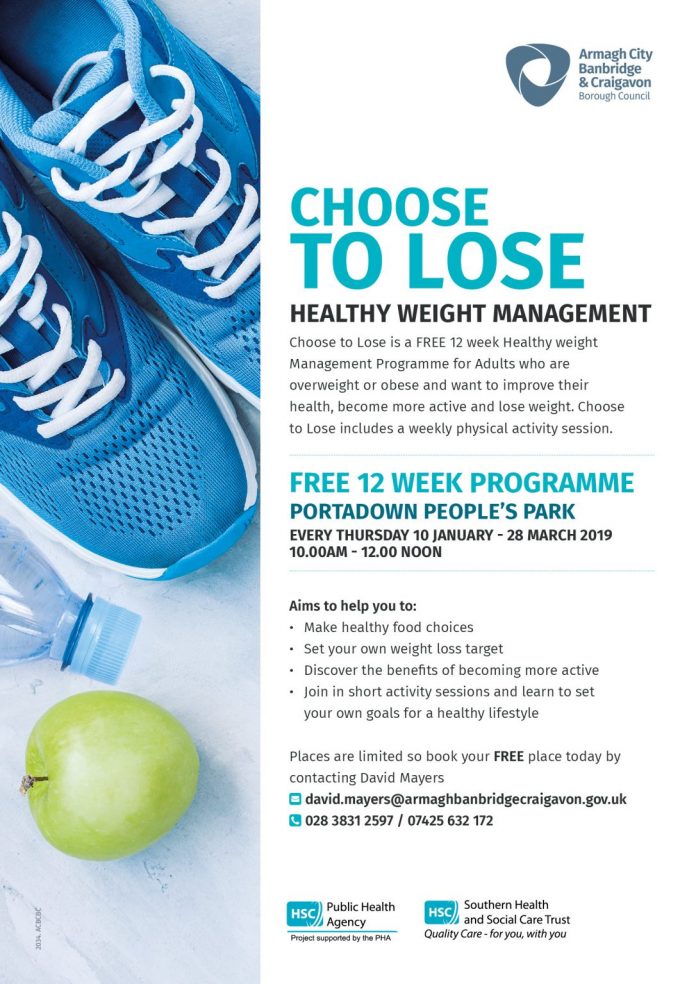 Already thinking of your new year's resolution to get more fit and healthy? Well make 2019 your year for achieving a healthy lifestyle by signing up to the free 'Choose to Lose' weight management programme.
Delivered by Armagh City, Banbridge and Craigavon Borough Council, Choose to Lose is a community based, group weight loss programme for adults who are overweight or obese and want to improve their health, become more active and lose weight.
The programme will kick off next year and will run every Thursday from 10 January to 28 March, 10am to 12noon at Portadown People's Park.
With 12 weekly group sessions providing information and guidance on food nutrition and healthy eating as well as physical exercise activities, the programme is designed to empower and support participants on their journey to achieving and maintaining a healthy weight and lifestyle.
To be eligible to apply you must be aged 18 years old or over and be classed as overweight or obese with a body mass index (BMI) of 25Kg/m2 or over.
Choose to Lose is a community-based peer support weight management programme funded by the Public Health Agency.
With limited places available, book your place now emailing or calling 028 3831 2597 / 07425 632 172.