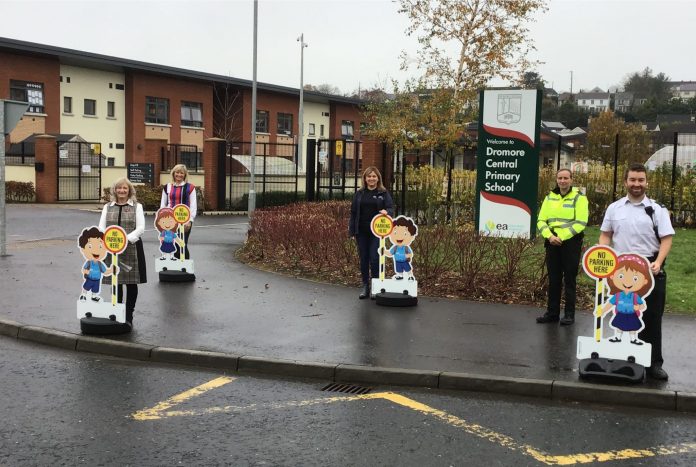 Dromore Central Primary School is the first school in the Borough to take part in an exciting new 'No Parking Here' scheme, aimed at tackling parking issues outside schools.
The Policing and Community Partnership (PCSP), working closely with the PSNI and local schools, have launched 'No Parking' signs called 'Anita Stop' and 'Luke Listen' to highlight to drivers the issues of parking dangerously at schools – including blocking visibility at the entrance of the school and parking on zig-zag lines.
By displaying these signs, drivers dropping off children at school are made aware of the dangers of parking in areas which may lead to an accident. This is especially the case every weekday at school pick-up and drop-off times with congestion and traffic being an ever increasing problem.
With more and more cars on the road, children and adults can be injured when cars are parked irresponsibly.
The 'No Parking' signs will be displayed for four weeks at Dromore Central Primary School. Keep an eye out for them and park responsibly!
If the Principals of primary schools in the Armagh, Banbridge, Craigavon locality would like their school to be involved in this scheme, please contact