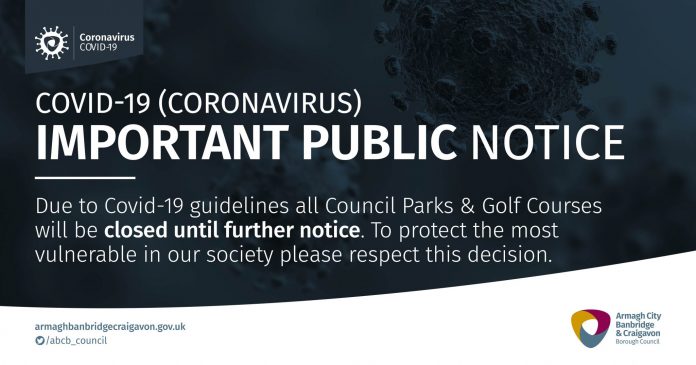 In line with the Governmental response to Covid-19, and in a bid to protect the citizens of this Borough, all parks (including on-site public toilets), and all Council operated golf courses will be closed from Tuesday 24 March until further notice.
This decision has been made in the interest of public safety, and to protect the most vulnerable in our society. Please follow the Public Health Authorities (PHA) guidance relating to social distancing www.publichealth.hscni.net/news/social-distancing-essential-battle-against-coronavirus.
During this unprecedented time, we would like to thank you for your support, co-operation and patience.