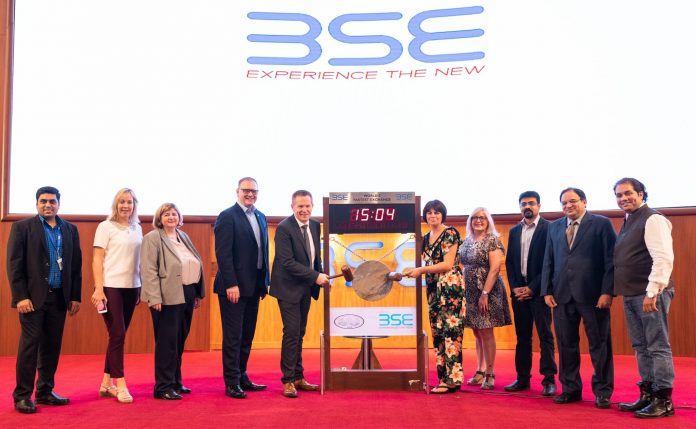 Armagh City, Banbridge and Craigavon Borough Council has led a major trade mission to Western India with 12 ambitious local companies seeking new business opportunities.
Armagh City, Banbridge and Craigavon Borough Council spearheaded a major business delegation to India with 12 ambitious local businesses seeking to secure and grow their export links and trade to the Eastern country.
The visit is part of a series of outward-focused business initiatives designed by the Council as part of its commitment to drive business growth and opportunity for local businesses. The companies, including Almac, Fergusons Irish Linen, Homecare Independent Living and OBE Waste & Agri, spanning a variety of industry sectors visited Mumbai and Pune in the Maharashtra region of Western India over four days as part of a delegation focused on building new trade links, export and sourcing opportunities.
The Council-led delegation also explored opportunities to encourage inward investment from India to the ABC region as part of the programme. Almac is already planning 5-6 trips to engage with main players in New Delhi, Hyderabad and Bangalore trip, while Amberline Preserves expects to do £50,000 of sales in India over the next 12 months.
John England and ST Textiles expect to source fabric, yarn and products from india, and OBE Waste & Agri is planning to engage in a joint venture with a business based in India to expand their manufacturing.
Lord Mayor of Armagh City, Banbridge and Craigavon Borough Council, Councillor Julie Flaherty, said:
"Developing an outstanding, thriving local economy which supports inward investment, stimulates start-ups and new business growth is our key priority. India represents an outstanding location for growth and export exploration and we are delighted to support forward-thinking local businesses keen to tap into these new pipeline opportunities, develop relationships and source new income streams.
"An additional focus of our delegation will be to promote the wider ABC region to drive renewed inward investment, improving job creation and economic prosperity for everyone."
Councillor Paul Greenfield, Chair of Council's Economic Development and Regeneration Committee said:
"We are proactively seeking, creating and securing opportunities throughout the world that will directly enable local companies to be responsive and adaptable to today's changing economic landscape.
"Our unique combination of wide-ranging strengths puts us in an outstanding position to support and deliver a vibrant, prosperous and growth-oriented local economy. "
Earlier this year, ABC Council led a 12-strong company mission to Eastern India as part of the 'Go East' programme, and the Borough recently welcomed business delegates from India as part of the export, sales and inward investment programme.
'Go East' is just one of a series of successful programmes run by the council over the last two years aimed at targeting a number of priority markets including the Republic of Ireland, North America, India and providing access to Great Britain. The aim of the series of programmes is to help SMEs in the Borough to identify, target and develop business opportunities in markets outside Northern Ireland.
In addition to delivering direct trade missions, ABC Council also supports businesses in developing targeted export action plans, delivering business mentoring programmes, workshops and sales prospecting advice.
For more information
Please visit armaghbanbridgecraigavon.gov.uk/business/ or contact for more details on any of these programmes.