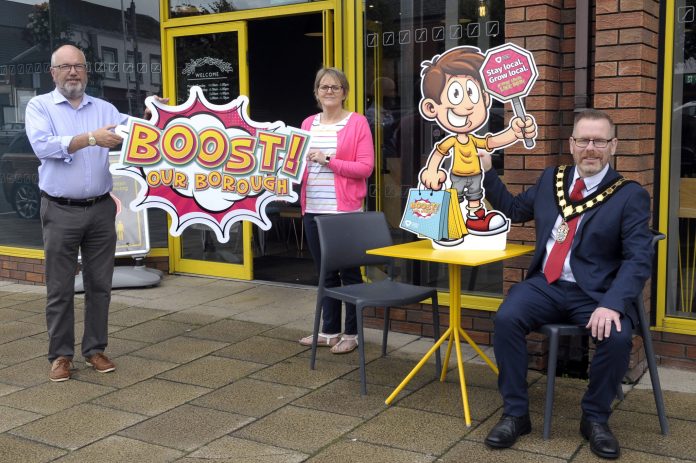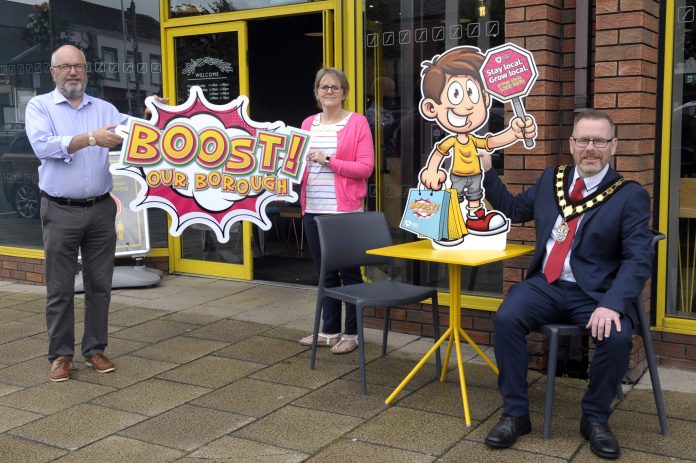 Businesses based in the borough of Armagh City, Banbridge and Craigavon can now apply for grants of up to £20,000 to help support their recovery following the Coronavirus pandemic.
Led by Armagh City, Banbridge and Craigavon Borough Council, the new Covid-19 Business Recovery Grant Scheme will provide local businesses with the opportunity to apply for financial assistance to address some of the operational challenges they are now facing as a result of the pandemic.
The scheme is open to both urban and rural businesses and will assist with the investment in projects and equipment to support safe trading and social distancing requirements. Grants can be used to help with modifying premises to increase trading capacity or with enabling the provision of hand sanitising stations and signage as well as for the purchasing of new equipment such as tables, chairs, heaters and IT equipment.
Welcoming the launch of the scheme, Lord Mayor of Armagh City, Banbridge and Craigavon, Councillor Kevin Savage commented,
"Our villages, towns and city are vibrant and dynamic places and represent a focal point for residents, businesses and visitors to meet, shop, dine and work in. They not only bring people together to enjoy new and shared experiences but are at the heart of our community and local economy.
"Right from the onset of the pandemic through to recovery our local businesses have demonstrated tremendous resilience, flexibility and ingenuity to adapt their normal operations to meet the new demands and challenges placed upon them. As a council, we understand the pandemic and its consequences are still a major consideration for the local business community and through the Covid-19 Business Recovery Grant Scheme we are committed to helping support our traders move towards new models of service to enable safe trading for customers and staff."
Michael Donaghy, Vice Chair of the Business Partnership Alliance commented,
"It is evident that our local businesses have been significantly impacted by the pandemic and the restrictions that have been imposed on trading. The business community welcome this much needed intervention by Armagh City, Banbridge and Craigavon Borough Council and its partners and we would encourage all businesses to avail of this opportunity."
With £295,000 initial funding from Department for Communities and £145,000 from Department of Agriculture, Environment and Rural Affairs, the new grant scheme will help support a safe and welcoming borough for residents and visitors alike.
The first round of applications will close on Friday 28 August 2020 at 12noon. To register your interest and find out more visit armaghbanbridgecraigavon.gov.uk/business/grant-schemes/.